Shrimpy.io Trading Bot Review
Shrimpy is a crypto exchange trading bot which you can connect to all major exchanges. Beyond trading automation, you can also use Shrimpy for portfolio management, indexing the market, rebalancing, and also for strategy backtesting. All for FREE! Do you believe this? Let's see what Shrimpy offers in details.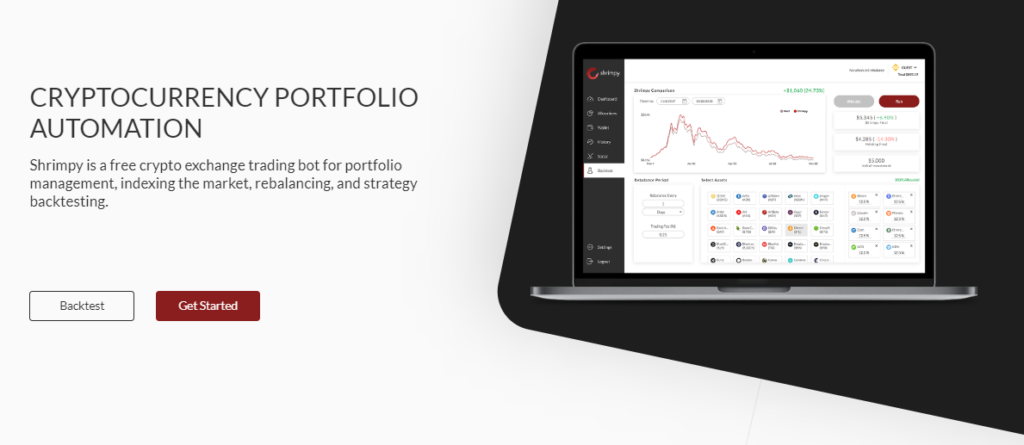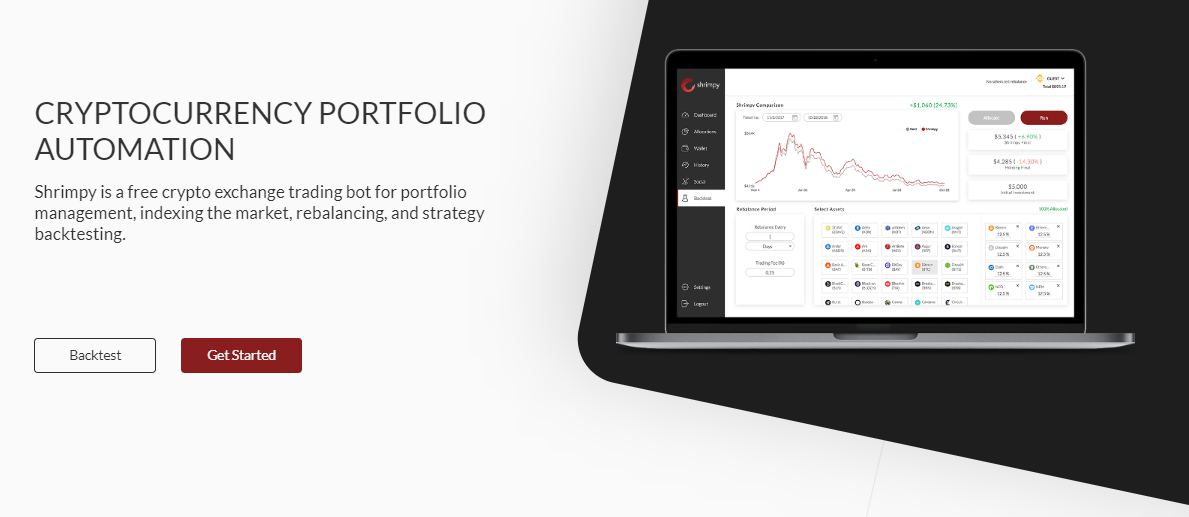 About Shrimpy
Shrimpy has been on the market since 2018 and quickly become a market leader through their high level of service which is offered in most cases completely for free.
The company behind Shrimpy, Benthos Labs Inc has been founded in 2018 and runs its operations from the headquarter in Santa Clara, United States. The company is registered also in the United States in Delaware with file number: 6731648
The team behind Shrimpy team brings together expertise across fields of business, engineering, and design. They have been working together on software projects for nearly 8 years and at some point before the launch, they even lived together.
Michael McCarty, the Co-founder, and CEO of Shrimpy has a Bachelor diploma from Bioengineering and has been working at various well-known companies such as Boeing and Samsung during the past years, he even had a job at NASA as a research scientist. Michael is responsible for business development and engineering now at Shrimpy. Matthew Wesly, the other co-founder of the company, who is now the CTO has a Bachelor's degree in Biomedical and Electrical Engineering and has gained vast experience in the field of engineering after graduation.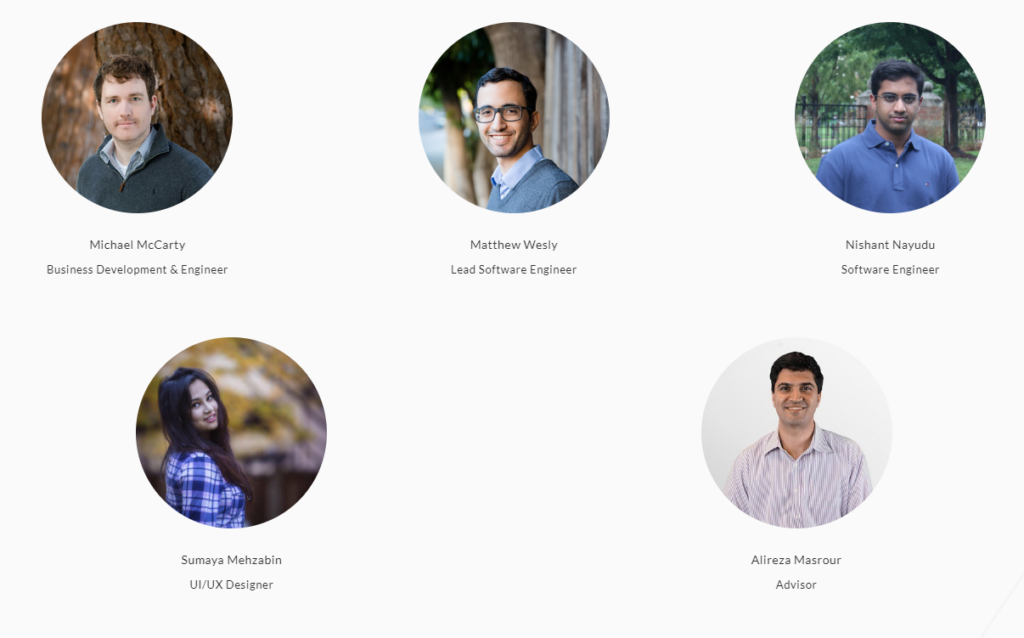 They are very transparent about their activity and active on all major social media platforms.
Their blog is full of interesting articles about trading including portfolio strategies and exchange reviews and walkthroughs. If you like their articles, follow their works on Medium where they gather all the guest posts they have been published on various other forums.
ShrimpyApp has 500 real followers on Facebook and 3k followers on Twitter where they often retweet interesting articles about exchanges. You can join the Shrimpy community on Telegram and Discord or chat with others directly on their Reddit thread.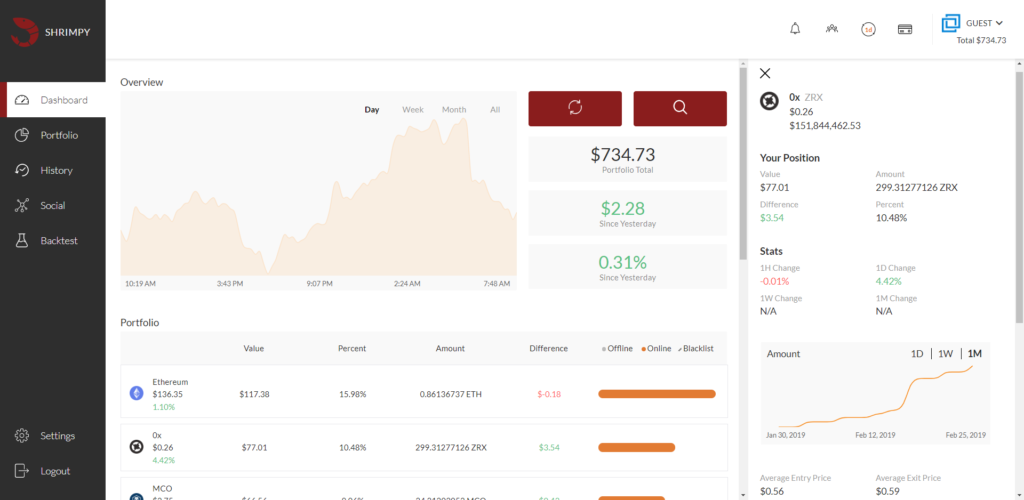 Services provided on Shrimpy
Shrimpy is an all in one tool that includes everything you need to automate your crypto trading.
You can connect to the most popular exchanges. The supported exchanges include:
Binance, Bittrex, KuCoin, Kraken, Coinbase Pro, Bitstamp, Bitfinex, Poloniex, Huobi, Gemini, Bibox, BitMart, HitBTC, and OKex.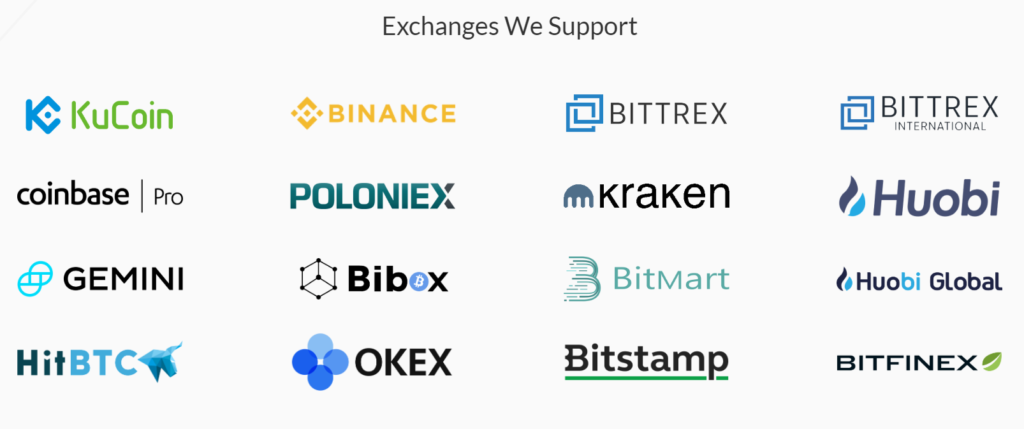 Use API keys to connect to the exchanges, where you can set all the permissions you let Shrimpy have access to. Their own industry-leading API for crypto trading, real-time data collection, and exchange account management is also available for developers who want to build something completely new.
Trade with any digital assets offered on these exchanges, there is no limitation in terms of the altcoins you can include in your portfolio. Using their industry-leading periodic and threshold rebalancing strategy you can keep your portfolio aligned with your target allocation which on the long run will lead to the return you want. Track the market by constructing your own cryptocurrency index fund strategy using our intelligent indexing tool.

The social trading feature helps to engage the crypto community. If you share your strategies with others you can earn $4 per month after every single follower. At the same time, you can sign up and follow other's trading strategies, replicate their portfolios and follow the most successful traders in the industry. More than 10k+ user strategies are available to choose from.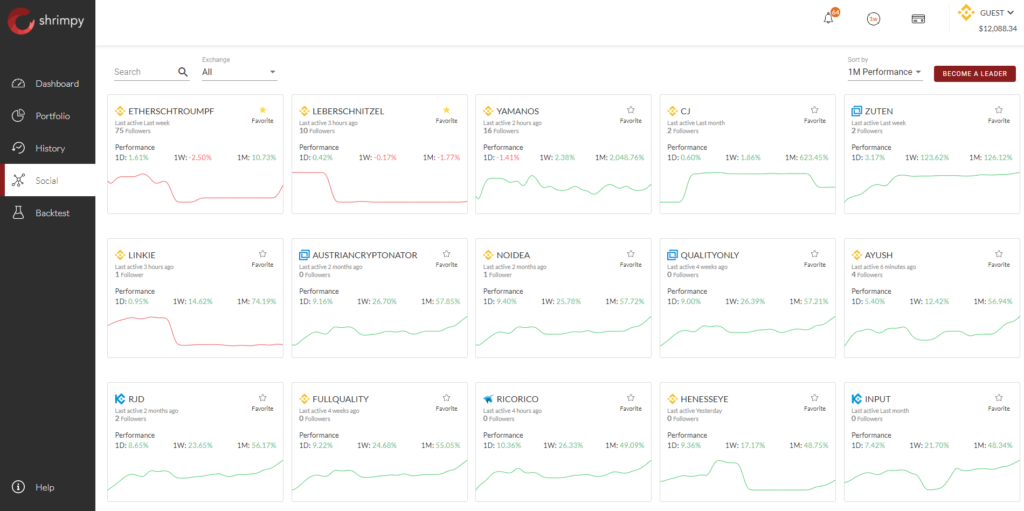 Shrimpy provides all the necessary tools you need to learn about trading with digital assets and optimize your portfolio management. Review your complete cryptocurrency portfolio held on various exchanges on one single dashboard. This even includes cold storage devices you can have a full portfolio performance review across all of your wallets in one place.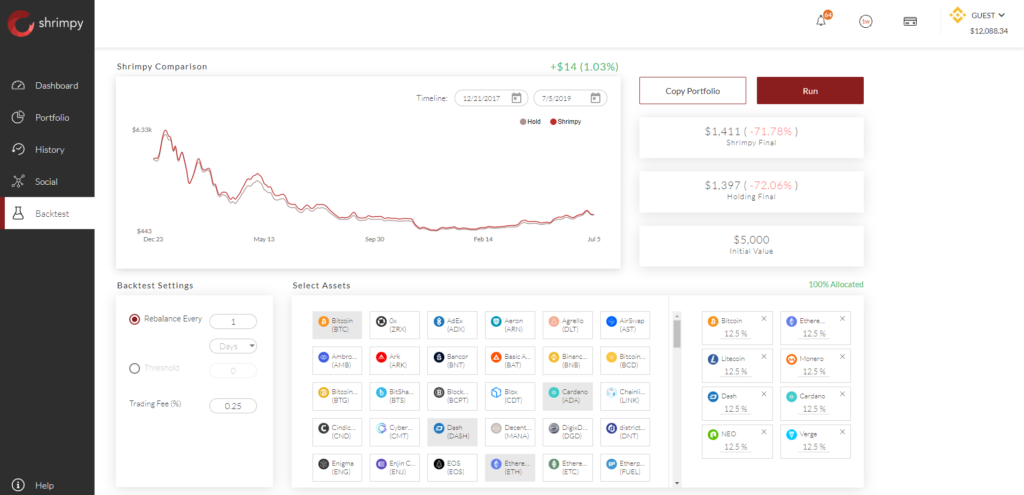 Up to 5 years of historical data is available from all individual exchanges if you want to dig into the details and backtest your strategy. With the exact bid-ask market data you can simulate every trade you want.
Prices of Shrimpy
Here comes the best part. You can get a lot of the above features completely FREE of charge or the premium services for a very low fee.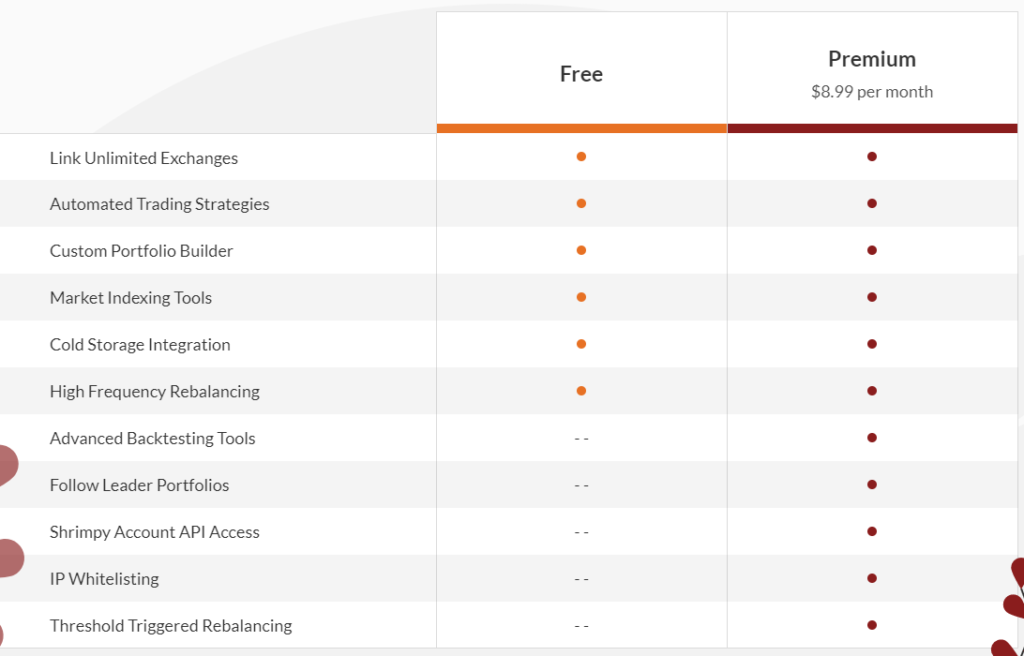 The free plan includes unlimited exchanges, automated strategies, a portfolio builder, the indexing tools and rebalancing. And for only $8.99 per month, you can have access to backtesting, external API access, IP whitelisting and many more.
Compared to other service providers Shrimpy's pricing is almost like a gift. Even the free plan has everything you would need to get started. The way they have reasoned the free model is that they want to work together with the community to put together a revenue model that works for everyone.
You can pay with PayPal the monthly fee in USD or if you prefer to use cryptos, with the help of Coinpayments you can pay with Bitcoin, Litecoin, Ethereum, and many more shitcoins. If you choose this option you can get discounts if you purchase multiple months of subscription at the same time.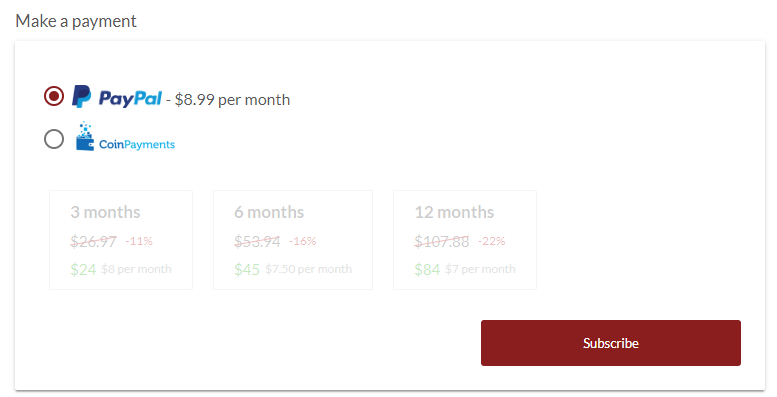 User Experience on Shrimpy
Shrimpy's site has a very good responsive design so you can reach it from both from your desktop or your table and phones if you want in a neat and clear way.
If you have any questions about their services or you want to raise an issue, you can turn to Shrimpy's live chat and one of the operators on Intercom will get back to you shortly.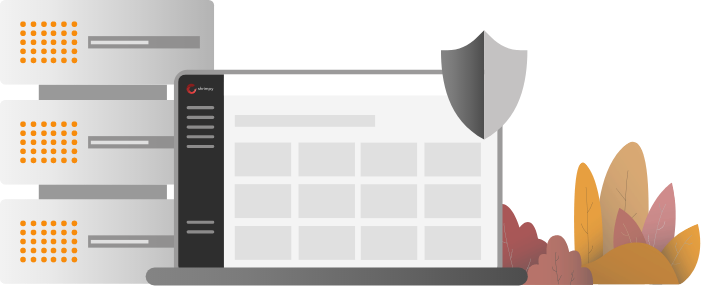 In terms of Security, Shrimpy was built in a way having your security in mind from the beginning. Every API key is securely encrypted and stored using FIPS 140-2 validated hardware security modules (HSMs) to protect the confidentiality and integrity of your exchange API keys. Shrimpy only requires the ability to read data and make trades, so your funds can't be removed from the exchange. In addition to this, they also encourage all users to utilize our Two-Factor Authentication ("2FA") service which secures access to your account.
Conclusion
Shrimpy is the best thing that happened to the crypto trading community for years. Their transparent business ethics and very low fees make automated crypto trading reachable for everyone. The team really makes every effort to help with the adoption of the technology. You can connect Shrimpy to 16 major crypto exchanges and trade with any coin available on these markets. Beyond automated trading, they offer portfolio management, rebalancing and backtesting and most of these features are completely free of charge.
Pros
transparent business operations
very low fees
highly customizable
Cons
a relatively new company
might be a bit difficult for complete newbies
no mobile app, just a mobile-optimized site