Arbitraging.co Trading Bot Review
Arbitraging Professionals
According to their website, Arbitraging.co have built trading bots that can run 24/7 and make it trading and monitor cryptocurrency arbitrage opportunities simpler than ever before. The bots are capable of monitoring and executing trades, transforming crypto trading to a more efficient level. But is it really true?

About Arbitraging.co
According to the site of Arbitraging.co, the company behind the platform is  DPT Innovations LLC. However, apart from the company name, there is no further information is provided by the site owners about the background of the business. No social media accounts or about us section is listed on the site, which definitely raises some question about the trustworthiness of the platform.
You can find the announcement thread on Bitcointalk where you can go back until 2018 March, when Arbitraging.co has started their business. The historical conversation about their past ICO sale indicates they used to have LinkedIn profiles and other team related information available about them on the site, however that has been disappeared since then.
More recent comments, however, indicate the company has been doing some shady business with their ICO sale and the development of the platform. Just to mention some items: there is no real update about the project in GitHub and a random developer has been hired on Fiverr to build the platform according to some comments. Make sure you read about the company before you put any money into their system.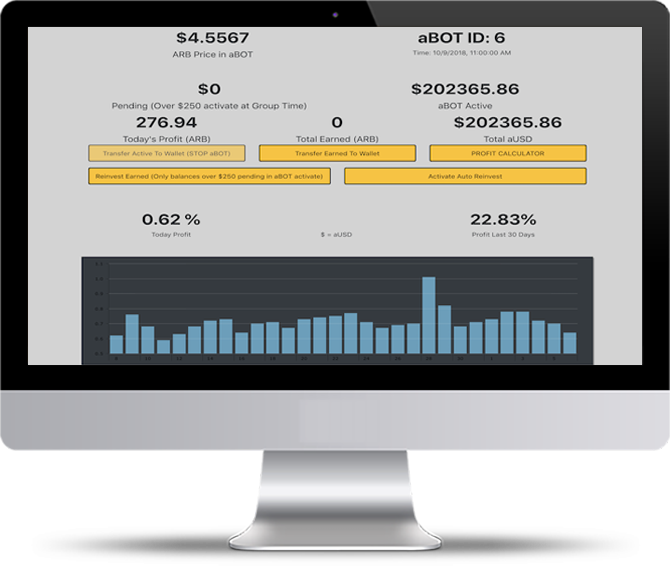 Services on Arbitraging.co
Arbitraging.co is for intermediate crypto users who have Metamask addresses and familiar with using Ethereum transactions. You do not need however to have experience in trading to use the platform.
In order to sign up at Arbitraging.co beyond your email and password you also need to provide your Metamask address, so make sure you have it handy. After verifying your account registration in email you can login to the platform to see the available offers and services. You can also refer to their FAQ for more information.
You can use Arbitraging to exchange cryptos directly on the platform or to run trading robots to execute orders between multiple exchanges instantly.  The supported exchanges include Kraken, Bithumb, HitBTC, Livecoin, Exmo, Bitsane and Bitstamp. You can check the live price differences in terms of spreads (the difference between the buy and sell prices) between the exchanges in a grid form. You can trade 10 different cryptocurrencies automatically with Arbitraging.co's platform, including ADA, BCH, DASH, EOS, ETH, LTC, BTC, XLM, XMR, and XRP.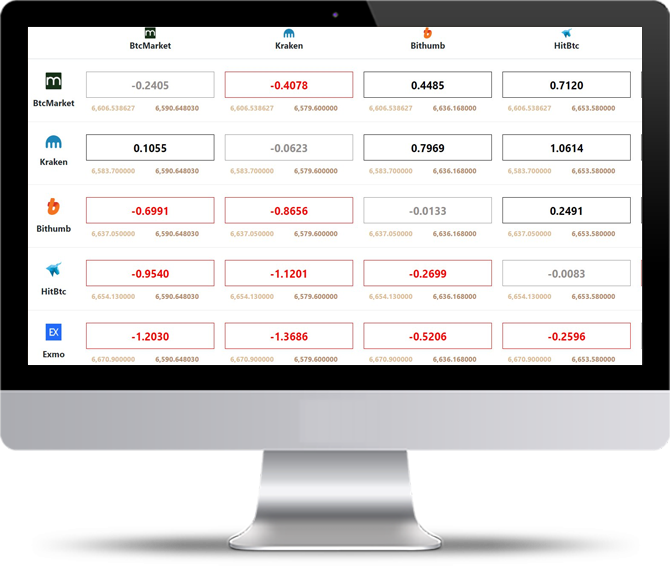 You can calculate the expected profit of a bit using their profit calculator. They state it clearly, that the daily profit amounts are not guaranteed, just a possibility which arise when the market opportunities exist.
There are two arbitrage robot on the platform. aBot stands for automatic arbitrage trades where you just enter the amount of money you would like the bot trade with and the rest is taken care by the system. With the option of auto-reinvest, the earned profit is directly is added back to your invested capital to make our compounded earnings higher. According to their terms and services, you must leave the money in the bot for a long time (according to them, long time means years!) otherwise a frequent stop and start of the bot is a violation of their terms. Make sour you read the relevant information on their site before you start and stop an automatic trading bot.
The other bot is mBot, a manual arbitrage robot where you can set up your own market opportunities, but once completed, it allows you to arbitrage trade in multiple markets in multiple coin pairs in a matter of seconds.
The source code of the bots are not shared with the users and they do not provide information on how the system works in the background, the bots are hosted directly on Arbitraging.co servers. There is also no additional analytical tool available on the platform to backtest the bots or to compare the results with others.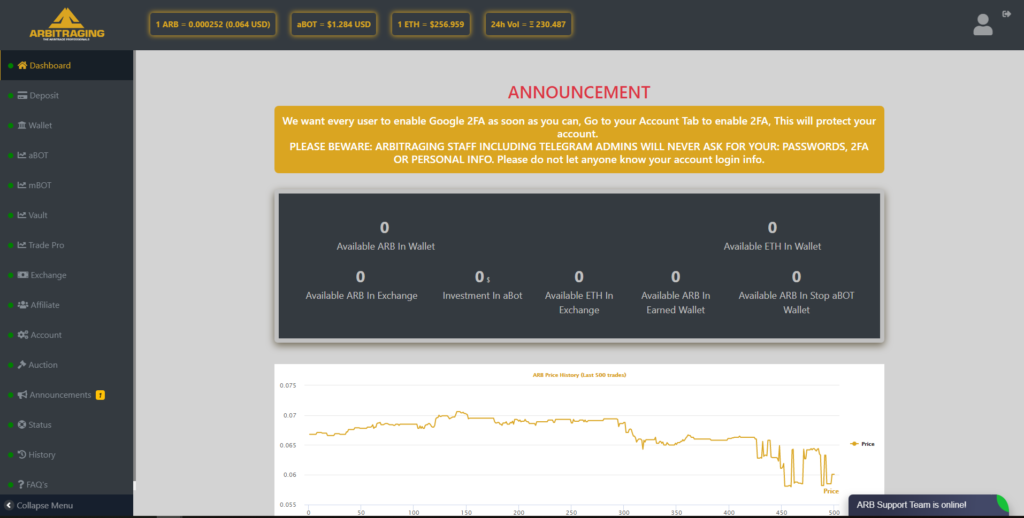 Pricing of Arbitraging.co
You can only deposit using ETH or ARB on the platform to the address provided under deposit menu. Deposit fees are 0.0015ETH for ETH deposits and 0.5 ARB for ARB deposits, which is the native currency of the platform based on ERC20 protocol.
To register for the trading bot you have to deposit $500 which is a one-time activation fee.  $500 worth of ARB will be used as GAS (transaction fee) to pay for all the various exchange fees and will give you an estimate of roughly up to $500K worth of trades.  Once this $500 worth of ARB mBOT gas is used, the gas will need to be replenished once again.
User experience on Arbitraging.co
Beyond setting your password the site highly encourages you to use 2FA on the site. Which is indeed a good suggestion, given you are placing money on the platform. Arbitraging.co using secured SSL connection to protect the data flowing through the site.
The site is only barely optimized for mobile usage, for the best experience you should run it on a desktop. Generally speaking, it is very confusing to get around the platform as a first time user, there are several menu items with no clear explanation of their function. The FAQ also does not seem to be helpful as there are a lot of topics listed on the page in alphabetic order with many duplicated content so it is not easy to navigate there either.
If you need any help, you can contact the support team via email or you can also send them a message using their Telegram channel.
Conclusion
Arbitraging.co offers an automatic and a semi-automatic trading option on their platform to execute arbitrage trading opportunities on various crypto markets. With their automatic trading bot, aBot, you can earn passive income just by placing money into their system. The semi-automatic mBot offers manual interaction to exploit market opportunities risen between crypto exchanges. Although it all sounds good on the surface, the platform lacks a lot of transparency in terms of how the bots work and what is the company behind the operation. This combined together with the negative comments about Arbitraging should raise a red flag, how good are their services provided.
Pros:
both fully automatic and semi-automatic trading bots are available
2FA is available
10 different cryptos are supported
Cons:
no transparency over the company's activity
difficult to use the platform
only ETH payment option is available